Welcome to First Presbyterian Church of Shelbyville, Tennessee!
We are an active historic congregation with an eye to the future.
We offer traditional worship at 10:00am, with new songs and new liturgies.
We enjoy fellowship meals together as well as many other activities and mission projects.
We love that we are able to opening our doors to the community during events
like trunk or treat, Vacation Bible School and others.
Our pastoral care committee has a focus on our seniors.
We encourage our young ones in Sunday school classes, Vacation Bible School, Mission & Music and others.  
Our youth group engages in mission, fellowship, acolytes, serving in the church and dinners on Sunday evening from 4:00pm-6:00pm.
We hope you will join us one Sunday at 10:00am for service soon and see what we're all about!
Grace and peace to you in the name of Jesus Christ our Lord!
Sunday Services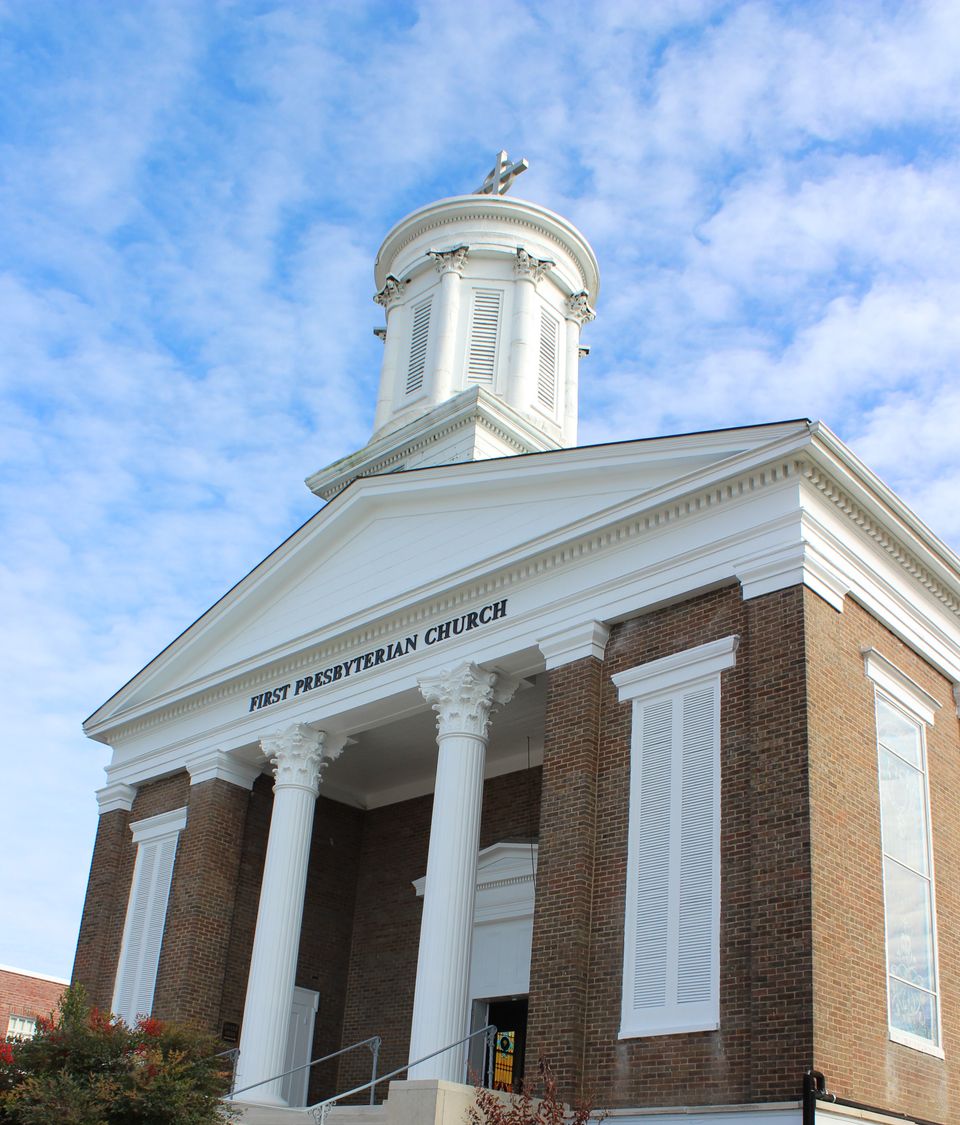 Sunday Morning Service
10:00am

Small Groups meet at 9:00am for all age groups, including  nursery.
(Please note small groups doesn't meet in the summer and will resume on Sept. 18)

Holy Communion is celebrated on the first Sunday of every month.
 
 

We are located directly behind the U.S. Post Office.

Services are streamed live on Facebook every Sunday.
View Our Church Directory on your Mobile Device
This is only for church members.  Please contact the office for more information or to be added.

Go to the App Store, search for Instant Church Directory and download the FREE app to begin.  You will use your email address listed in the directory to CREATE A LOGIN the first time you use the directory app.  If you're not listed in the directory, OR if you have trouble logging in, please contact the church office.

This is a free app.

Please register and look at your information.  If your information is not correct you can go to the drop down menu to edit family OR just let the church office know and we will get it corrected.

Currently is has your address, phone number and email listed.  If you don't want others to see it please let the church office know.  Only members you can see when you are logged in can see your information.
Questions, Comments, Concerns…please don't hesitate to contact the church office.