The Season of Advent at First Presbyterian Church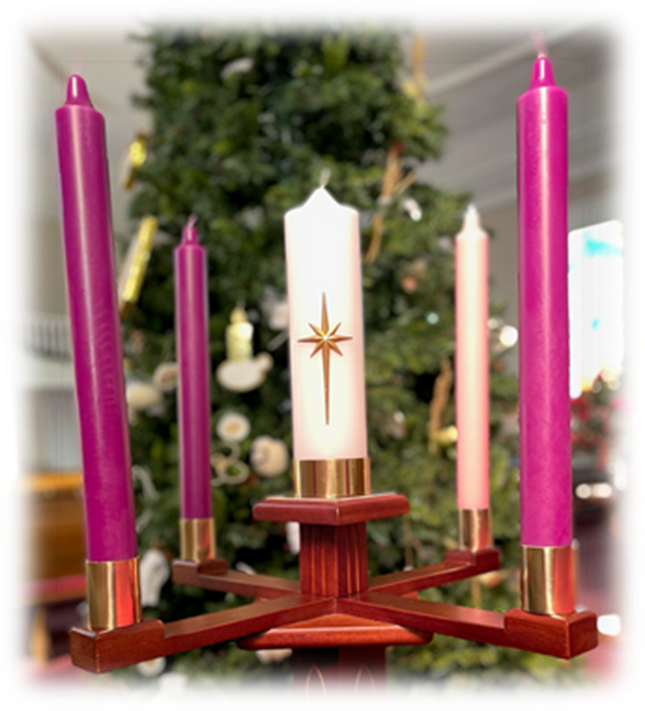 The Season of Advent at First Presbyterian Church 
Join us!  Bring a friend!  Tell your neighbors!  Let's celebrate this time together!
December 11, 2022 (Sunday) 3rd Sunday of Advent "Joy" – Worship Service at 10:00am The children will present: "The Nativity through Song and Scripture."  Come watch our children tell the story of Jesus' birth through Christmas songs and get ready
for this special season.
Join us after worship for a Christmas Luncheon hosted by our Presbyterian Women
"Joy to the Lord…" Christmas Caroling is at 4:00 - 7:00pm Fun for all ages. Bring your friends. We will gather in the Fellowship Hall. This will be cancelled if it is raining.
December 18, 2022 (Sunday) 4th Sunday of Advent "Love" - Worship Service at 10:00am  with a Special Christmas Joy Offering
"Blue Christmas" Service at 5:00pm  -

 Bring your sadness and leave with HOPE.
December 24, 2022 (Saturday) Christmas Eve Candlelight Service with communion at 5:00pm
December 25, 2022 (Sunday) Christmas Day – Worship Service at 10:00am
January 1, 2023 (Sunday)1st Sunday of Christmas Worship Service at 10:00am
January 6, 2023 (Friday) Epiphany of the Lord Service Worship at 7:00pm
January 7, 2023 (Saturday) "UN-decorate Church" at 10:00am  This is a great opportunity to help out and fellowship.